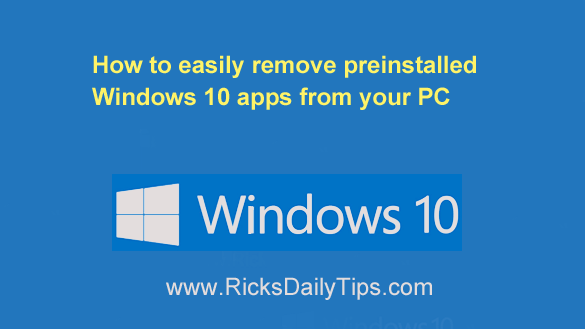 If you use Windows 10 you probably know it comes with a bunch of preinstalled apps that most of us will never use.
You can easily uninstall several of these unwanted apps simply by right-clicking on their Start Menu entries and then selecting the Uninstall option, but for whatever reason Microsoft has decided not to provide an Uninstall option for some of them.
If you search the web for "uninstall any Windows 10 app" you'll find a number of ways to do it, but the easiest method I have found by far is using a simple free app called Bloatbox.