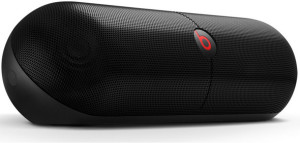 Apple has announced that they are voluntarily recalling over 1/4 million Beats Pill XL Speakers due to a battery issue that could potentially cause a fire.
About 222,000 of the recalled speakers have been sold in the United States and another 11,000 or so were sold in Canada.
If you happen to own a Beats Pill XL Speaker, you can refer to this page on the Apple website in order to determine whether it is affected by the recall or not.
If your speaker does fall under the recall, follow the instructions on that same page to arrange a return in exchange for either an Apple Store credit or a monetary refund via electronic payment. In either case, the amount of the refund will be $325 (US).