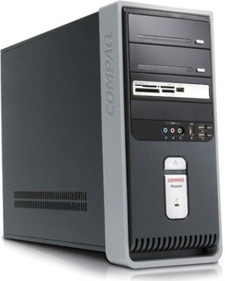 Question from Devon A.:  Hi Rick. I have a Compaq Presario SR2163WM that still works great, but I went to turn it on yesterday morning and the power switch broke. The button is still more or less in place but it doesn't activate the switch when you push it.
I actually have two questions for you:
1 – Can the switch be replaced?
2 – If so, can I do it myself or should I take it to a shop?
Rick's answer:  Devon, you can indeed replace the power switch on your PC yourself, but finding one might be a problem since that's such an old model. But I have a hunch that you won't need to replace it at all.  [Read more…]