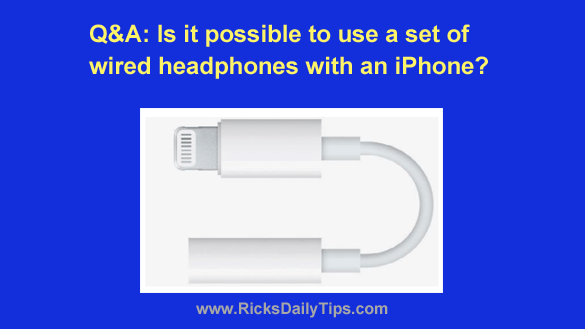 Click here to sign up for my free Rick's Tech Tips Newsletter!
---
Note: The links in this post are affiliate links.
Question from Melissa P.:  I dropped my Android phone and broke it so I had to replace it.
I decided I wanted to try an iPhone this time so I bought a used iPhone 7 Plus.
I like the iPhone ok but I can't use my favorite headphones with it because there's no place to plug them in.
Do you know of any way that I can use those wired headphones with my iPhone? [Read more…]