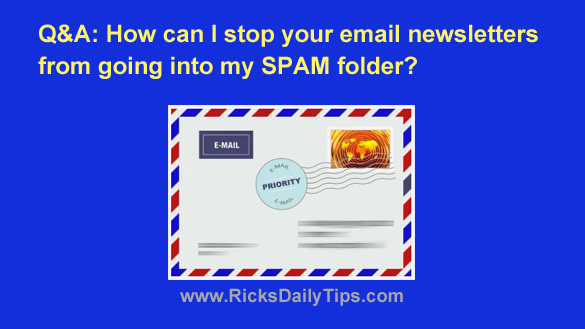 Question from Donna:  I signed up for your Tech Tips Newsletter a couple of weeks ago.
I love your emails but something happened and I stopped receiving them after a few days.
Last night I checked my SPAM folder (I use Yahoo Mail) and sure enough I found the missing emails in there.
Can you help me fix whatever the problem is so I can start receiving your newsletters in my Inbox again?
Thanks!!
Rick's answer:  [Read more…]