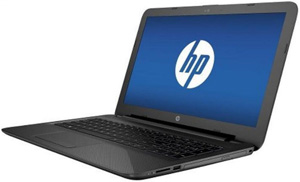 Well, it's August, and that means schools all around the country are starting back up for their fall classes.
In fact, several of the school systems in my area have already welcomed their students back into the classroom!
The start of a new school year always means shopping for items like notebooks, pencils and such, but nowadays many schools have added a notebook computer to their back-to-school shopping lists.
If you've been shopping for a new computer for the student(s) in your family, you've no doubt noticed that there are a ton of laptops to choose from.
Picking the perfect student laptop can be a daunting task, but I hope to make it a little easier for you by recommending three of my favorites. You can then make your choice from the list depending on your particular student's needs and budget.
1 – Basic laptop for Internet and classroom/homework tasks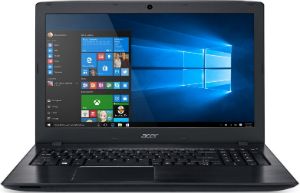 If you're just looking for a basic laptop that will be used primarily for Internet access and the typical classroom/homework tasks, I recommend the fantastic Acer Aspire E 15. (#ad)
This is a 15.6 inch laptop built around an 8th Gen Intel Core i3-8145U CPU, 4GB of RAM and a 128GB SSD hard drive.
It also comes with Windows 10 (in S Mode) pre-installed.
While this machine won't be breaking any speed records, it's plenty fast and powerful enough for most any educational-related task.
2 – Mid-range laptop for school-related tasks plus moderate gaming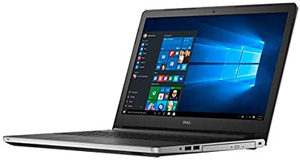 If you're looking for a machine with a faster CPU, more RAM and a larger hard drive, I recommend that you take a good look at the Dell Inspiron 15.6″ HD Touchscreen High Performance Laptop. (#ad)
This 15.6 inch laptop has a powerful 7th Gen Intel Core i5-7200U CPU, 8GB of RAM and a speedy 256GB SSD.
It also comes with Windows 10 pre-installed.
The hardware in this machine provides plenty of speed and power for all of the normal school-related tasks, plus it can also easily handle some moderate gaming for those evenings when the homework gets finished early.
3 – Gaming laptop for school-related tasks plus serious gaming
If your student prefers a powerful gaming laptop that will handle even the most demanding games in addition to classroom and homework tasks, then look no further than the awesome HP OMEN 15.6-inch Gaming Laptop. (#ad)
This machine is loaded with all the hardware and features you would expect in a gaming laptop as well as the now-standard Windows 10 operating system.
It features a super-sharp 15.6-inch diagonal FHD IPS display, a powerful 8th Generation Intel Core i5-8300H Processor, 12GB of RAM, and both a spacious 1TB hard drive and a blazing fast 128GB SSD.
And being a gaming laptop, it also comes with an NVIDIA GeForce GTX 1050 Ti GPU with 4 GB of dedicated GDDR5 video RAM.
There you have it. Three great choices for your student's new "back-to-school" laptop.
Just remember my number one suggestion for choosing a new computer: Don't buy more computer than you need to accomplish the tasks at hand, but buy one that's powerful enough to get the job done in an efficient manner.
Good luck, and happy shopping!
Bonus tip #1: Read this post for tips for setting up your child's new computer.
Bonus tip #2: Want to make sure you never miss one of my tips? Click here to join my Rick's Tech Tips Facebook Group!
If Facebook isn't your cup of tea, I invite you to sign up for my Rick's Daily Tips Daily Update Newsletter.
---
Want to ask Rick a tech question? Click here and send it in!
If you found this post useful, would you mind helping me out by sharing it? Just click one of the handy social media sharing buttons below.