Microsoft recently announced that a future update to Windows 8.1 will return the missing Start Menu (that should have never been removed in the first place IMHO) to the new Windows.
While this a very welcome change of heart on Microsoft's part, who knows when the update heralding the return of the Start Menu will actually be coming down the pike?
If you really miss your Start Menu, you'll be happy to know that you don't have to wait for the guys and gals in Redmond to finally get around to sending it to you. Thanks to a handy free download called Start Menu Reviver, you can add an awesome Start Menu to your Windows 8.1 installation right now! Here's how: 
1 – Visit this page and click the green Download Now button.
2 – After the installer finishes downloading, run it to install the "Start Menu Reviver" app.
Now you should see a brand new Start Button in the lower left-hand corner of the screen. Click on it and you should see something like this: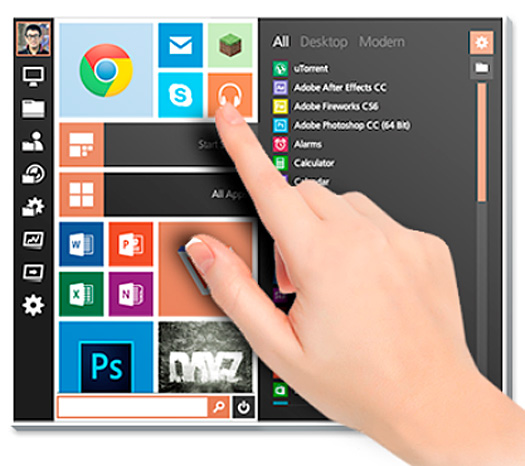 You can use your new Start Menu with a mouse just like you always have, or you can tap your selection with your finger if your PC is equipped with a touch screen.
I really like the way this Start Menu looks and works. It combines all the simplicity and functionality of the traditional Windows 7 style Start Menu with the modern Windows 8/8.1 theme. And best of all, it's free!