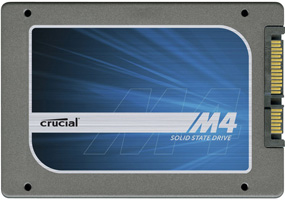 Question from Alan M.:  I replaced the 320GB hard drive in my Acer Aspire desktop computer with a Crucial 512GB SSD.
I was able to clone the hard drive's contents onto the SSD with no problem and everything works great, but when I view the drive in "Computer" it shows up as a 320GB drive instead of 512GB.
What do I need to do to make Windows 7 see the entire 512GB?
Rick's answer:  Alan, when you cloned the hard drive onto the SSD it created a partition on the SSD that matched the partition on the hard drive. As luck would have it, this is a very easy fix:
Important: This tip involves changing the size of the primary partition on your boot drive, a procedure that can possibly result in data loss or even an unbootable PC if something goes wrong. By following the steps listed below, you do so at your own risk.
You also agree that if the waters of the Mississippi River start flowing back upstream, a lightning bolt strikes ole Bessie and she starts dispensing buttermilk, or your PC loses data and/or refuses to boot, it isn't my fault. If you agree with everything I just said, please feel free to proceed with step 1 below.
1 – Create a System Image Backup of the SSD (you'll find a link to the instructions for creating one in Bonus Tip #1 at the bottom of this page).
2 – Right-click on the Computer icon and click Manage.
3 – In the left hand pane, click Disk Management.
4 – Find the entry for your SSD. You should see a 320GB partition with the rest of the SSD marked as unused. Right-click on the 320GB partition and click Extend Volume.
Once the above process has completed, the entire 512GB (Well, actually some slightly smaller number) should show up in 'Computer' for drive C.
Bonus tip #1: This post explains how to create a System Image Backup of your hard drive in Windows 7.
Bonus tip #2: Want to make sure you never miss one of my tips? Click here to join my Rick's Tech Tips Facebook Group!
---
Want to ask Rick a tech question? Click here and send it in!
If you found this post useful, would you mind helping me out by sharing it? Just click one of the handy social media sharing buttons below.