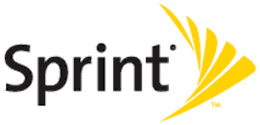 Sprint has just announced that like T-Mobile and Verizon, they will stop offering two year contracts and subsidized phones by the end of this year.
After the dust has settled that will leave AT&T as the only major carrier to offer those traditional types of deals, but I expect them to follow suit and drop long-term plans and subsidized phones as well before too long.
In place of the two year contracts Sprint will be offering shorter-term "pay as you go" plans. As far as acquiring new phones is concerned, customers will have at least two options: 
1 – Purchase a new unlocked phone
outright and then have it activated by Sprint (or another major carrier).
2 – Lease a phone from Sprint and return it to them after the lease period is up.
It's pretty clear by now that the mobile phone industry is going through some major changes. Let's just hope those changes ultimately end up benefiting the consumer.
Note: The links in this post are affiliate links.