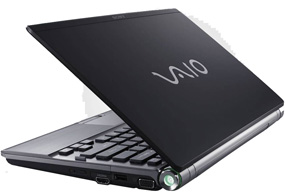 Question from Camille:  I have a 2 year old Sony Vaio Z laptop that works great but I recently noticed that the fan never comes on anymore. It does seem to get hotter than usual but it never gets too hot to touch. Since it's over 2 years old I hate to spend a lot of money on getting it fixed. Do you think it'll be ok to run it with a bad fan?
Rick's answer:  Camille, if I were you I'd spring for the repair bill and have the fan checked out and replaced if it indeed turns out to be defective. My guess is that it is, but there are other problems besides just a bad fan that can cause it to stop spinning.
You said the laptop is over two years old, but it's a Vaio Z and I think it's definitely worth fixing if it seems to be working fine otherwise. But one thing is for sure: It won't last very long at all without a working fan to keep the internal components from building up heat. Everything is so cramped in a laptop case that it's absolutely critical that the fan do it's job of drawing heat away from the components and expelling it from the case through the vents.
Bottom line: Use it with a dead fan if you wish, but make sure you keep a very up-to-date backup. This post will explain how to create a System Image.
---
Do you have a tech question of your own for Rick? Click here and send it in!