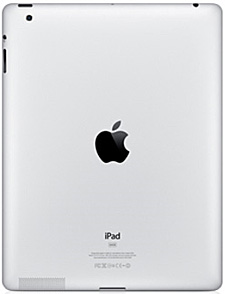 Question from Adelle H.:  Hi Rick. I really like your site and your tips, and I would love to have your opinion about something. I would really like to have an iPad just for Facebooking, checking email and watching an occasional movie, but at the moment I can't afford the iPad 4.
Would it be a mistake to buy an iPad 2 instead of saving up for an iPad 4? If I wait it'll be a good while before I can afford one and I've found a really great deal on a brand new iPad 2 still in the box.
Rick's answer: Adelle, in my opinion there's absolutely nothing wrong with buying a brand new iPad 2 instead of waiting until you can afford the latest model (the iPad 5 will be released very soon). The iPad 2 is a very capable device and I believe you'll be quite happy with it. 
That being said, you need to be very careful about who you purchase the iPad 2 from. You didn't provide any details about the great deal you found so I feel that a warning is in order.
There are lots of folks out there selling used items as new (they can even shrink wrap the box to make it appear to have never been opened) as well as fake iPads passed off as the real deal. One guy even "built" iPads out of wood (no, they didn't work) and sold dozens of them to unsuspecting buyers over the Internet before the law finally caught up with him.
Bottom line: If you can get a great deal on a new iPad 2 from a reputable source, I say go for it. Just proceed with caution and due diligence.
---
Do you have a tech question of your own for Rick? Click here and send it in!