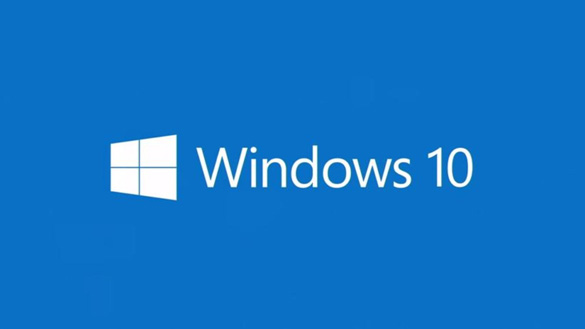 Question from Candice W.:  I just bought a 23″ flat screen monitor to use with my Dell laptop.
The laptop has Windows 10 on it.
I connected the monitor to the laptop with an HDMI cable, but when I load programs they still show up on the laptop screen.
I'd like to make the external monitor the main screen. How do I set it up like that?
Rick's answer:  Candice, a large external monitor sure makes using a laptop a lot more enjoyable so I can see why you'd want to set yours as the main display. Here's how you do it in Windows 10:
1 – Right-click on on the Desktop and select Display Settings from the drop-down menu.
You should now see two screen-shaped icons (labeled 1 and 2) representing your laptop's built-in screen and the external monitor you just connected via USB.
The screen icon that's highlighted in blue represents the laptop's built-in screen. The blue color indicates that this screen is currently set as the main display.
2 – Click on the other screen (the one that isn't blue) to select it.
3 – Scroll down and select Make this my main display.
Congrats – you're done! That's all there is to setting the external monitor as your laptop's main display.
But while you have the "Display Settings" app open there's another important settings change you can make if you want to take full advantage of your laptop's new dual-screen setup.
You also have the option of choosing how you want each of the two screens to behave. All you have to do is pick a setting in the "Multiple displays" field…
(Option 1) If you want to use the larger external screen all by itself you can select the Show only on 2 option.
(Option 2) If you want to duplicate the contents of the main display onto the laptop screen you can select Duplicate these displays.
(Option 3) If you want to "extend" the displays (to make them operate as one large screen) you can select Extend these displays.
Note: For what it's worth, I have my laptop set up to extend the displays (option 3).
That setup allows me to keep my email client open at all times on the smaller built-in laptop screen while using my large 27″ external monitor to display everything else. Just something to consider…
That's all there is to it Candice. You now have your external monitor operating as your laptop's main display and the two screens should now be operating in the manner you selected.
Bonus tip: Want to make sure you never miss one of my tips? Click here to join my Rick's Tech Tips Facebook Group!
---
Do you have a tech question of your own for Rick? Click here and send it in!
If you found this post useful, would you mind helping me out by sharing it? Just click one of the handy social media sharing buttons below.