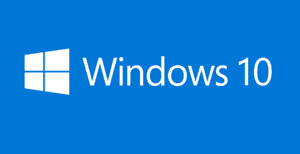 Question from Cora E.:  After much deliberation I took the plunge and installed Windows 10 on my computer before the free upgrade offer expired in July.
Everything went fine until the upgrade was finished, but ever since then my screen has been so dark I can barely read the text on it.
How can I brighten up my screen? I've tried everything and I'm at a total loss.
Rick's answer:  Cora, I have a feeling that your Windows 10 installation has "Adaptive Brightness" enabled, and that's what's making your screen so dark.
If that's indeed the case, you can easily turn it off. Here's how:
1 – Press the Windows+S key combination to open a Search box.
2 – Search for power options, then click on Power Options after it pops up.
3 – Click on Change plan settings for the Power Plan that is currently active.
4 – Click Change advanced power settings.
5 – Scroll down to the "Display" field and click the Plus Sign (+).
6 – Click the Plus Sign (+) beside "Enable adaptive brightness".
7 – Toggle the settings for both "On battery" and "Plugged in" to Off.
8 – Click the OK button.
That's all there is to disabling Adaptive Brightness, Cora. Please let me know if this solution works. If not, I'll tell you what to try next.
Update from Cora:  That was the problem Rick. I disabled Adaptive Brightness and now my screen is back to normal. Thank you so much!!!
If you like this post you can get my latest tips in my weekly RicksDailyTips Email Newsletter. Sign up for free at the bottom of this page!
---
Do you have a tech question of your own for Rick? Click here and send it in!