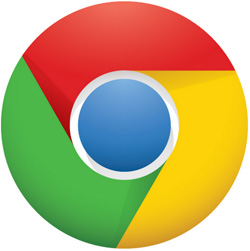 While it's far from perfect, Google Chrome is my favorite web browser for use on a desktop computer.
The folks at Google have managed to pack a lot of great features and functionality into Chrome, and you can make it do pretty much anything you need by simply installing a few browser extensions.
But as luck would have it, one of the handiest things you can do with Chrome doesn't require any extensions or add-ons.
With just a few clicks of your mouse you can quickly save the current web page right to your hard drive as a PDF file. Here's how: 
1 – Visit the web page you want to save as a PDF file with your Chrome browser.
2 – Press the Ctrl+P key combination (or Cmd+P on a Mac) to open a "Print" dialog.
3 – Click the Change button that's located in the "Destination" field, then click Save as PDF.
4 – Click the Save button.
5 – Navigate to the folder where you want the place the new PDF file and then click Save.
That's all there is to it. You should now find a PDF copy of the current web page in the folder you specified in step 5 above.
Just remember that you'll need to switch back to your actual printer before attempting to print your next hard-copy document.
And oh, by the way, this also works with many other web browsers, not just Google Chrome. Simply press Ctrl+P and look for a Print to PDF option!
Bonus tip #1: This post explains how to quickly display the browser history in any web browser.
Bonus tip #2: This post explains how to disable auto-playing videos on ALL sites by default with Google Chrome.
---
Like this post? If so, I invite you to share it on social media. Just click one the handy buttons below.