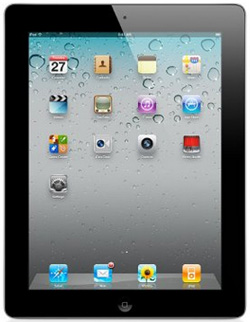 It's no secret that new models of the most popular tech items are released virtually every day. That makes it virtually impossible to always own the latest and greatest computer, smart phone or tablet for more than just a short while.
Think about it or a moment. The last time you bought an electronic device, just how long was it before you found out that a newer model had just released? My guess is it was just a few months, and possibly even just weeks.
The gadget manufacturers of the world know that the only way to keep making money hand over fist is to keep selling new gadgets to existing customers. To that end, they keep producing an endless stream of new models that offer more features, faster CPUs, more memory, and other real (but not necessarily important) enhancements.
The question is, do those new features and capabilities justify replacing a perfectly good, fully operational device? Or if you're buying a new device ouright, is it worth the extra cash you'd have to lay out in order to come home with the latest and greatest model? 
In my opinion, the answer to both of those questions is almost always no.
If your current mobile phone, tablet or computer is working just fine and allowing you to be productive in your work and happy in your personal life, why spend money you don't need to spend just to have something new?
That being said, if you truly do need to buy a new device, do you really need to pay a premium for the latest model? Not necessarily. Let me give you a real-life example from my own experience…
I recently found myself in need of a new smart phone to replace my 4 year old Samsung Galaxy S. I loved that phone, but time and normal wear and tear had finally brought it to its literal breaking point.
While I was checking out new phones I learned that the sure-to-be-awesome LG G4 will likely be released next month. If I had waited and bought one of those nifty G4s it would have probably cost me around $700. But after checking around I discovered that I could buy a brand new LG G3 immediately – and pay just a measly $1 for it!
I ended up buying a new-in-the-box G3, and it came with the full manufacturer's warranty. And let me tell you, I LOVE this phone! Would I have loved the G4 even more? Maybe. But would I have loved it enough to justify spending an extra $699? I seriously doubt it.
Here's another example: If I were an Apple guy (which I'm not) I could have purchased an iPhone 5S through my carrier for $100 or opted for an iPhone 5C for free! That sure beats laying out hundreds of dollars for an iPhone 6
that will likely be close to free itself before we know it.
As you can see, buying the previous model when a new model comes out is a great way to acquire a new device without having to pay a "new" price.
And here's an extra tip: You can save even more by buying a refurbished unit of an older model. For example, lets say you're looking to buy an iPad. As of this writing, Amazon is selling brand new 16 GB iPad 2s (#ad) for a whopping $85 MORE than you'd have to pay for a refurbished 32 GB iPad 2. (#ad)
By opting for the refurbished iPad 2 instead of the new one, you'd be getting the exact same model with double the storage for $85 less!
Bottom line: You'll almost always get more "bang for your buck" if you resist the natural urge to buy the "latest and greatest" tech items.