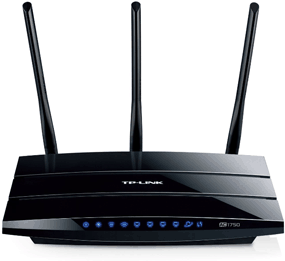 Question from Rhonda P.:  I've heard that you can upgrade a router's software to make it more up to date.
I have a Netgear RangeMax WNDR3700 that still works great and I was wondering if it can be upgraded to make it work like an "AC" router? That way I wouldn't have to buy a new one.
Thanks for your help!
Rick's answer: Rick's answer:  Hi Rhonda. Unfortunately, your router can't be upgraded to provide AC class speeds. Neither can any other B, G or N class router.
The blazing data transfer speeds of the new AC routers are only possible with the latest router hardware, and routers using older hardware just can't send and receive data that fast.
The good news is the prices of AC class routers have dropped considerably, and now you can pick one up for what a typical N class model would have cost you as recently as a year ago.
Your local electronics retailers should have a great selection of AC routers to choose from. And you can always get one from Amazon
 and possibly save some cash.
I know this isn't the answer you were hoping for Rhonda, but unfortunately, that's the way it is.
Thanks, and all the best!
---
Do you have a tech question of your own for Rick? Click here and send it in!