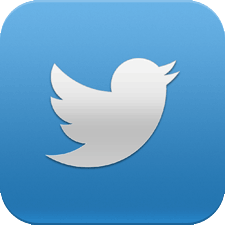 Question from Susan:  Hi Rick. I have a really serious problem and I'm hoping you can help me solve it.
I'm a singer and I have a pretty sizable following in my local (parts of 5 states) region. You probably wouldn't recognize my name if you heard it but most of the people in my region would.
Anyway, I use my Twitter account to keep my followers up to date on where I'll be performing, when I'll be releasing a new CD and other such "news".
As of this morning I have approximately 36,000 followers.
The problem I'm having is someone has opened a fake Twitter account using my name and photo and they've been using that account to spread false announcements concerning me.
For example, just last week they said I was going to be singing at a county fair about an hour away in a neighboring state. I found out that at least 20 of my fans saw that post and drove long distances from their homes to see me at that fair.
Needless to say they were really upset when they found out I wasn't there.
And they're doing other things too like posting nasty things and getting my fans upset. I've actually lost several hundred followers on my real Twitter account because of some of the things that were posted on the fake one.
I don't know why this person is doing this but it's caused me a lot of heartache. My question is how can I report this fake account to Twitter and (hopefully) have them to remove it. I've tried just ignoring the other account but now I realize that I can't.
Rick's answer:  I'm very sorry you're having this problem, Susan. Unfortunately, situations like this regarding fake accounts are quite common on Twitter, Facebook and other popular social media sites.
The good news is you can easily report this fake account to Twitter. They'll probably ask for some kind of proof that YOU are the "real" Susan, but your real Twitter account will likely be all the proof they need.
Just follow the steps below to report the fake (i.e. impostor) Twitter account and have it removed:
1 – Click here to visit Twitter's "Report an account for impersonation" page.
2 – Select the radio button beside An account is pretending to be me or someone I know.
3 – Select I am being impersonated.
4 – Fill out the form completely.
Important: Be sure to put the fake (impostor's) account username and your own real account's username in the correct fields or you could easily end up having your real Twitter account terminated instead of the fraudulent one.
That's all there is to it. Hopefully Twitter will close that fake account in a timely fashion (they usually do), but don't be surprised if they request additional information or some kind of documentation proving your identity first.
By the way, I strongly recommend that you do a search for your own name on Twitter every now and then to make sure no other impostor accounts pop up. If the person behind the one they just removed is holding some type of grudge against you they just might try opening another one.
I hope this helps, Susan. Good luck!
Update from Susan:  Thanks Rick. I filled out the form yesterday and the fake account was gone when I got up this morning. I appreciate your help!
Bonus tip #1: Read this post to learn how to download an archive of every Tweet you've ever posted.
Bonus tip #2: Want to make sure you never miss one of my tips? Click here to join my Rick's Tech Tips Facebook Group!
---
Want to ask Rick a tech question? Click here and send it in!
If you found this post useful, would you mind helping me out by sharing it? Just click one of the handy social media sharing buttons below.