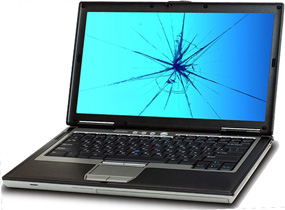 If you ever find yourself needing to have a cracked laptop screen replaced, you can save quite a few bucks by ordering the replacement screen yourself and then taking the new screen along with the laptop to a repair shop for installation.
If you allow the shop to order the replacement screen on your behalf, they'll most likely order it from a company called ScreenTek. They'll tack on a hefty profit and then charge you a labor charge for installing it.
The labor charge is a no-brainer (unless you have the skills required to replace the screen yourself), but why pay the repair shop a premium for the replacement laptop screen just to have them order it for you? You can order the screen yourself and save a bundle! 
ScreenTek stocks replacement screens for a huge variety of laptops, and finding the right one on their site is a breeze. Simply visit www.screentekinc.com, select your laptop's manufacturer, then drill down to the specific model number of your laptop. Once you've found the right screen you can click the Add to Cart button and complete the simple checkout process. In just a few days you'll have your replacement laptop screen in hand.
If you're handy with tools and you'd like to try replacing the damaged screen yourself, there are countless videos on YouTube that show you how to do it. I'd recommend watching one that corresponds to your particular laptop if at all possible to see what's involved before making your decision. Good luck!