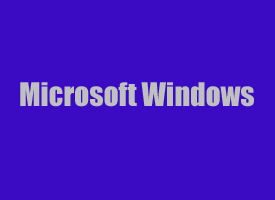 Question from Kevin B.:  When Windows 10 was released I installed it, but I also decided to also keep Windows 8.1 so I could boot into either version at any time.
I had been booting into Windows 8.1 every now and then to access some files I have on there, but I recently discovered that the Windows 8.1 installation is no longer activated because its product key was transferred to Windows 10.
I guess that means I won't be using Windows 8.1 any longer.
How can I have my computer skip the Boot Menu and boot directly into Windows 10? I'd just delete the Window 8.1 partition but I have a bunch of files in there that I don't want to lose.
Rick's answer:  Kevin, you can easily force your PC to skip the Boot Menu and boot directly into Windows 10 by making a simply settings change. Here's how:
1 – Boot your computer into Windows 10.
2 – Right-click the Start button, then select System from the menu.
3 – Click the Advanced system settings link that's located over in the left-hand pane.
4 – Click the Settings button in the "Startup and Recovery" section.
5 – Uncheck the box beside Time to display list of operating systems.
6 – Click OK, then click OK again.
Your PC is now set to skip the Boot Menu (starting with the next time you turn on or restart your computer).
As far as deleting the Windows 8.1 partition is concerned, you can safely do that if want to in order to free up the disk space it's using. All you need to do is:
1 – Create a System Image Backup of the hard drive in case something goes wrong.
2 – Copy all of your user files from the Windows 8.1 partition to the Windows 10 partition (or onto an external USB hard drive).
3 – Remove the Windows 8.1 partition, then expand the Windows 10 partition to use that now-empty space.
I hope this helps Kevin. Good luck!
Bonus tip: Get even more tips in my RicksDailyTips Email Newsletter. Sign up for free at the bottom of this page!
---
Do you have a tech question of your own for Rick? Click here and send it in!