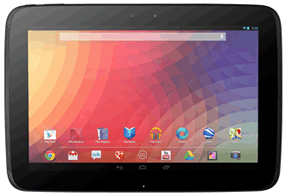 Several people have asked me how to delete an email account from the Gmail app on a Nexus 10 tablet, so I thought it might be a good idea to put the answer in a tip. I hope some of you find it useful.
This is actually a relatively easy task to complete, but as with many things Android, it isn't so easy if you don't know how to go about it.
Follow these steps to remove an email account from the Nexus 10 Gmail app: 
1 – Tap Settings.
2 – Tap Accounts.
3 – Tap Google.
4  – Tap the account you wish to remove.
5 – Tap the 3 vertical dots to display the account menu.
6 – Tap Remove Account.
That's all there is to it! The unwanted email account should no be gone from your Gmail app.