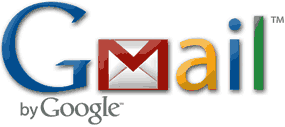 Have you ever accidentally deleted one or more Gmail contacts that you didn't intend to delete?
Even worse, have you ever logged into your Gmail account and discovered that all of your contacts had mysteriously disappeared?
Unfortunately, these things happen from time to time, and we often don't realize it until several days have gone by.
Luckily, it's very easy to recover any Gmail contacts that were deleted within the last 30 days. 
Gmail has a nifty "Restore Contacts" feature that works much the same way the "System Restore" utility in Microsoft Windows works. In a nutshell, Gmail creates time-stamped backups of the contact list that we can use later to quickly and easily recover deleted contacts.
Follow these simple instructions to restore your deleted Gmail contact(s):
1 – Log in to your Gmail account.
2 – Click the down arrow beside the word Gmail in the upper left-hand corner of the window, then select Contacts from the drop-down menu.
3 – Click the down arrow beside the word More that's located just above the contact list, then select Undo changes.
4 – Choose a date range from the list. I recommend that you choose the most recent time/date that contains the deleted contact(s) that you wish to restore.
Note: All the contacts that have been deleted within the timeframe you choose will be restored. If you wish to choose a timeframe between 1 week ago and 1 month ago, select Custom and enter a date/time.
5 – Click Confirm.
That's all there is to it. The next time you accidentally delete a Gmail contact you'll know how to quickly and easily restore it.
Bonus tip #1: This post explains how to quickly block future emails from any sender in Gmail.
Bonus tip #2: This post explains how to delete all of your Gmail messages in one fell swoop.
Bonus tip #3: Want to make sure you never miss one of my tips? Click here to join my Rick's Tech Tips Facebook Group!
---
If you found this post useful, would you mind helping me out by sharing it? Just click one of the handy social media sharing buttons below.