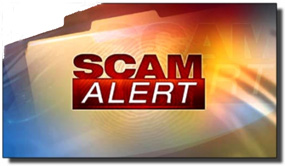 Another insidious scam is making the rounds on Facebook. This one is perpetuated by a "free" browser extension called Profile Visitors for Facebook.
The website that's hawking this fraudulent extension (I will not publish the URL for obvious reasons) claims that it will add a new menu option to your Facebook page that, when clicked, will tell you who has been looking at your Facebook profile. 
Sounds good, right? Well, it isn't, because this isn't what the extension actually does. Once installed, it tricks you into completing surveys which make money for the scammers!
Even worse, the extension uses your Facebook account to spam your friends' accounts with "ads" that try to con them into installing the extension too. This is nasty stuff.
If you have already been tricked into installing the insidious Profile Visitors for Facebook extension (and plenty of people have), I suggest removing it immediately. You'll find instructions for the major web browsers at the followings links:
As with all security/scam alerts, I hope you'll consider sharing this on Facebook and Twitter.