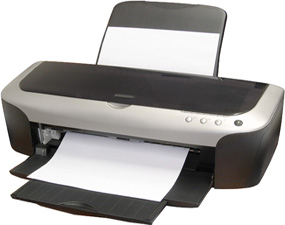 If you use Microsoft Windows you have surely experienced the frustration of trying to clear a stuck print job at one time or another. There are several ways to do it, but none of them are very intuitive or easy to remember.
A nifty little free program called Print Queue Cleaner makes clearing a stuck print job literally as easy as clicking on a button.
Print Queue Cleaner is a tiny utility that runs as a stand-alone program. It doesn't have to be installed so you can just keep it right on the Desktop and use it as needed. You can also keep it on a USB flash drive and take it with you wherever you go! 
Using Print Queue Cleaner couldn't be simpler. Just run the executable file and click the Fix it! button. You can also optionally print a test page on any printer that is attached to the PC. Here is a screenshot: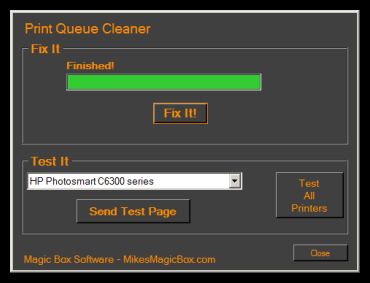 You can download Print Queue Cleaner from this page. Note: I recommend clicking on the Download from here link that's located just to the right of the screenshot on the Download page (don't click the "Download" buttons).