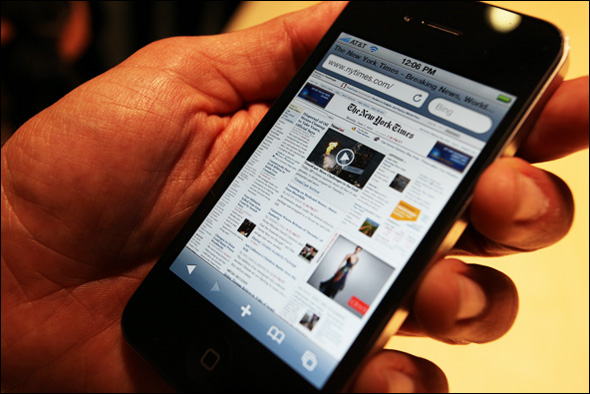 Do you have a smartphone? If so, it probably has dozens of apps installed on it.
Some of those apps were likely installed manually by you, but most of them probably came pre-installed on your phone from the factory.
Most of your phone's installed apps have one thing in common: They're constantly sending data to and receiving data from remote servers located in various parts of the world.
This isn't usually a problem for most users, but if you happen to have a cellular contract with a limited data plan it can be a huge problem for you!
If you frequently use up all of your allotted monthly data you can reduce the amount of your phone's overall data usage by doing one of two things:
1 – Uninstall every app that you never use from your phone. This is extremely effective because it's impossible for an app to use your phone's data if it isn't even installed on the device.
Note: Many pre-installed apps cannot be uninstalled from a device. However, you can disable them which will also prevent them from using any background data.
2 – Change a setting for each app that will prevent it from sending or receiving data in the background.
Option #1 is by far the best for apps that you never use (and know you'll never use in the future).
But there are likely several apps that you do use but you don't really need for them to be sending or receiving data in the background when you aren't actually using them.
My recommendation is to leave background data enabled for apps that need to receive data and alert you to changes at all times (your email and messaging apps, for example).
You can safely disable background data access for all of your other apps.
Luckily, this is very easy to do. Just follow the steps below for the type of phone you're using…
If you have an Android phone:
1 – Tap the Settings icon.
2 – Depending on how it's labeled in your particular phone, tap either Apps or Apps and notifications.
3 – Tap on the name of the first app you wish to disable background data usage for.
4 – Tap Data usage.
5 – Toggle the "Background data" setting to Off.
6 – Repeat steps 1-5 for every other app that you wish to disable background data usage for.
If you have an iPhone:
1 – Tap the Settings icon.
2 – Tap General.
3 – Tap Background App Refresh.
4 – Toggle the setting to Off for every app in the list that you want to disable background data usage for.
That's all there is to it. Once you've finished disabling background data usage for every app that doesn't truly need it you should see a reduction in the amount of data your phone uses each and every month.
Bonus tip #1: This post explains how to disable automatic app updates on your Android device.
Bonus tip #2: Want to make sure you never miss one of my tips? It's easy! Just…
Click here to sign up for my free Rick's Daily Tips Email Newsletter!
---
Would you like to ask Rick a tech question? If so, click here and send it in!
If you found this post useful, would you mind helping me out by sharing it? Just click one of the handy social media sharing buttons below. Thanks a bunch!