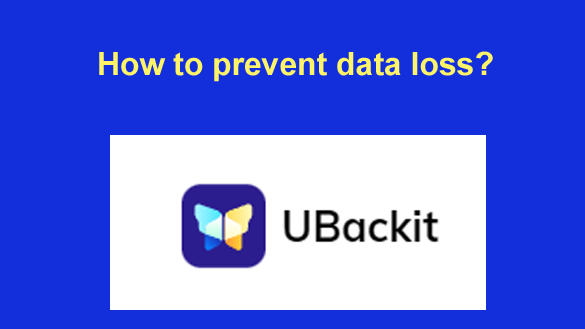 Question from Michael:  As a small business owner I'm constantly worried about some catastrophe wiping out all of our data.
Can you provide some tips and info for safeguarding data, both for businesses and individuals? 
Rick's Answer:  Michael, data loss is one of the biggest global challenges millions of businesses experience every other day. There are hundreds of potential reasons behind it.
Here's a quick guide focusing on data loss prevention along with a discussion of an incredible files backup software that you can use to keep your data protected.
Part 1. How to Prevent Data Loss?
Data loss can lead to a variety of damaging consequences, such as financial loss, broken trust, disruptions, and so on. In addition, it may lead to some legal action and business closure in the worst-case scenario.
If you want to keep yourself and your business away from all these challenges, make sure you back up all important data. But how is this possible? Well, all you need is to use a file backup tool, as listed below.
Part 2. UBackit Files Backup Software Wondershare
UBackit is an amazing files backup software that creates quick data backups safely. Be it external or internal disk backup, partition backup, file backup, disk clone, and NAS backup, UBackit has got you covered. You can backup programs, documents, videos, images, partitions, emails, and much more with this tool. It is highly compatible with Windows 7, 8, 8.1, 10, and 11.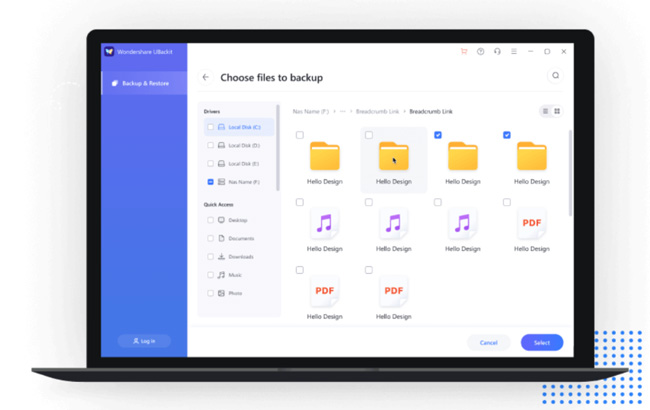 Prominent Features
● Disk Clone: Clone the files, systems, partitions, and settings of one disk to another to keep your data safe.(will be available on Version 4.0.0, 31st of March)
● File Transfer: It takes only 3 steps to move files from one drive to another, no matter whether it is from internal to external, or vice versa.
● Real-Time Backup: Ubackit is the best continuous backup software that allows you to set real-time backup, and restore them at any time you want.
● Schedule Backup: Don't worry about forgetting to create backups, as UBackit enables you to set automatic backup monthly, weekly, daily, or in real-time.
● Incremental Backup: This feature increases the backup efficiency by 80% and allows you to back up newly added or changed files only.
● Encrypted Backup: Password-protected backups keep your data 100% safe. (will be available on Version 4.0.0, 31st of March)
Note: A free 30-day UBackit trial is available to test its potential backup features. If you are satisfied with this file backup software, you can purchase its different licenses, e.g., $9.99 per month, $19.99 per quarter, and $29.99 per year.
Part 3. How to Prevent Data Loss with Wondershare UBackit?
How to move files from one drive to another to avoid data loss? It will only take you a few minutes with Ubackit data backup. Here we will show you how to use this tool step by step.
Creating File Backup
Step 1: Download and install UBackit on your computer.
Step 2: Launch the tool, hit the "Create New" button, and choose the "File Backup" option from the main window.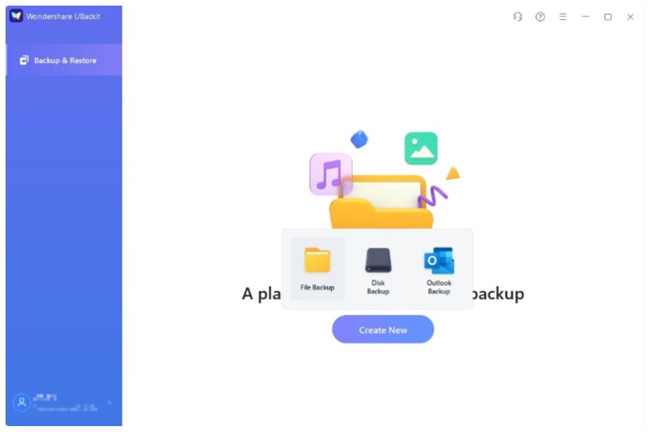 Step 3: Choose the desired partition or search for specific files to create a backup. You can also use the built-in filter to search for particular files or folders.
Step 4: Now, choose the backup destination to store backup files. It could be an internal or external drive.
Step 5: It is time to initiate the backup process and wait for some time until the process gets completed.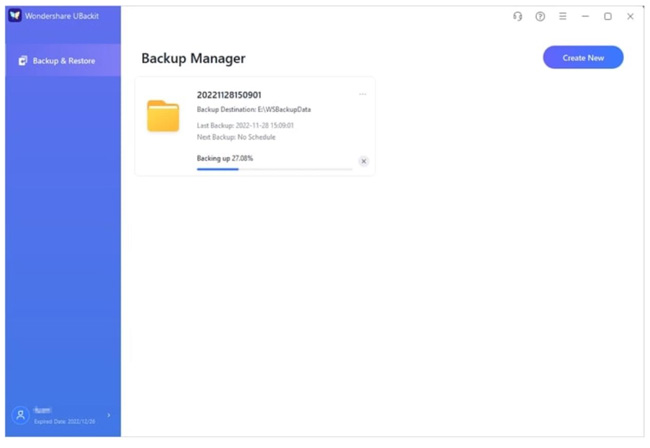 Setting Automatic Backup
Step 1: Open UBackit and go to the "Backup Manager." Now, choose a specific backup, and click the "three dots" icon to enter the settings. You will find them in the top-right corner of the backup file.
Step 2: You will see a popup window on your screen. Daily, weekly, monthly, and non-stop backup options are available. Backup without a schedule is also possible. Choose the desired schedule and hit the "Okay" button to proceed.
Conclusion
Data, without a doubt, is one of the biggest assets of every individual or business. This is why it is a must to go the extra mile to protect it. Data loss has become a severe challenge with the increasing number of security threats. This is where file backup tools lend you a helping hand. If you are looking for trusted file backup software, make sure you try Wondershare UBackit.