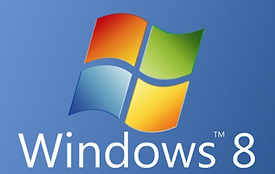 Microsoft made a ton of changes in Windows 8, and many them were not well received. But they did make a few changes that are actually great, and one of them was the addition of a handy new 'Power Users' menu.
The Power Users menu places a number of Windows' most useful tools just a couple of clicks away, regardless of which screen you happen to be on at the moment.
Here are the tools that are available from the Power Users menu: 
Programs and Features (handy for uninstalling programs)
Mobility Center
Power Options
Event Viewer
System (displays the System Information screen)
Device Manager
Computer Management
Command Prompt
Command Prompt (Admin)
Task Manager
Control Panel
File Explorer
Search (displays the Search box)
Run (displays the Run box)
Here's a screenshot of the Power Users menu in action: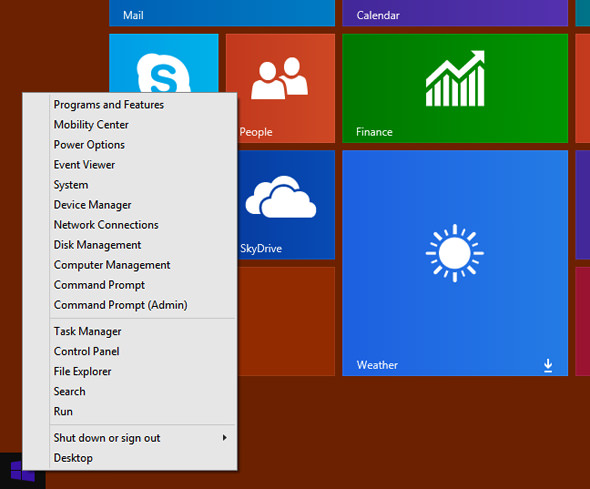 As you can see, this is one handy menu! I use it all the time, and you can save a lot of time (not to mention your sanity) by using it too.
There are two fast and easy ways to access the Power Users menu in Windows 8 and Windows 8.1:
1 – Press the Windows+X key combination.
2 – Right-click on the Start button in the lower left-hand corner of the screen.