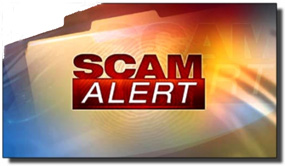 Apple's iPhones and their other iOS-based devices have long had a stellar reputation for carefully guarding the user data contained on those devices.
However, the results of a new study could easily rip that stellar reputation to threads.
According to this recent article by Washington Post Technology Columnist Geoffrey Fowler, the study found that iPhones leak personal information like a sieve via their installed apps, sometimes in direct contradiction of the apps' own stated privacy policies.
What's more, the leaked information is shared even when the phone isn't in use!
The data these apps are sending to third-parties ranges all the way from your phone's IP address to a wide range of personally identifiable information.
These "talkative" apps aren't Apple products so it might be a little unfair to blame Apple directly, but since Apple supposedly vets the apps that are available for download from their app store they obviously dropped the ball somewhere.
A recent Apple ad stated "What happens on your iPhone stays on your iPhone", but that's clearly not completely true.
The purpose of this post isn't to beat up on Apple. It's well known that Android devices have their fair share of security issues as well.
But when a company's brand is built on a foundation of trust and security, it's important for users to know where they truly stand in regards to that promise.
Bottom line: Any time you use any device that's connected to the Internet in some way it's wise to assume that anything you do with that device could eventually be shared with a third party.
When it comes right down to it, complete security and anonymity are little more than mirages in our modern 24/7 connected world.
Bonus tip #1: Click here to read about several scams and hoaxes that are making the rounds right now.
Bonus tip #2: Want to make sure you never miss one of my tips? Click here to join my Rick's Tech Tips Facebook Group!
---
Want to ask Rick a tech question? Click here and send it in!
If you found this post useful, would you mind helping me out by sharing it? Just click one of the handy social media sharing buttons below.