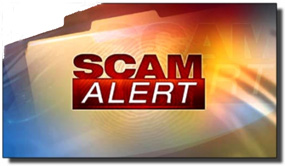 By now you're probably aware of the new Pokémon GO game app that's taking the world by storm.
Well, as usual the scammers are already crawling out of the virtual woodwork to take advantage of it.
Right now there's an insidious Pokémon GO scam making the rounds, and it's deceptively tempting to say the least. It works something like this… 
You receive an email with the following text (or something similar):
"We regret to inform you that due to the overwhelming response to our new Pokémon GO app and the need for more powerful servers we can no longer afford to keep your account as free. Your account will be frozen in 24 hours if you do not upgrade."
The problem is the email is not from the company behind the Pokémon GO app at all. If you respond to the email and "sign up" for the "upgrade", you'll be handing over your login information and personal info to the scammers. Not good!
This is actually a very easy scam to avoid simply by following my #1 rule for clicking links in unsolicited emails. Don't do it. Ever. No exceptions!
Bottom line: If you enjoy playing Pokémon GO, have at it. Just remember that any emails you might receive concerning an "upgrade" are definitely fakes!
Like this post? If so, did you know that you can get my latest tips in my weekly RicksDailyTips Email Newsletter? Simply sign up for free at the bottom of this page!