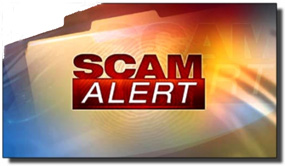 Are you a Panera Bread customer who has opened an account on their website so you can place orders online?
If so, your information has likely been stolen by hackers.
Our friends at KrebsOnSecurity have announced that PaneraBread.com has been leaking customer information to hackers for at least 8 months.
The breach apparently affects over 37 million Panera customers.
If you are affected by the breach (and you almost certainly are if you ordered online at PaneraBread.com at any time during the last 8 months), hackers now have the following information on you: 
Your name
Your email address
Your physical (mailing) address
Your birthday
The last four digits of the credit card number you use to pay for your Panera Bread purchases
As you can see, this was quite an extensive and prolonged breach. And as you might imagine, the stolen info puts the affected customers at severe risk of becoming a victim of identity theft.
Panera has stated that they removed all customer information from their website on April 2, but unfortunately the damage is already done.
If you believe your information might have been stolen, taking the steps below could help mitigate the potential damage:
1 – Log into your account on PaneraBread.com and either change your password or close your account altogether.
2 – Contact your bank and ask them to cancel the credit card you used to pay for your Panera purchases and send you a replacement card.
3 – Contact all three major credit bureaus and ask them to place a hold on your credit to prevent identity thieves from opening financial accounts in your name.
4 – Monitor your bank accounts and credit card statements carefully for unauthorized transactions.
Bottom line: This breach of PaneraBread.com appears to be one of the most damaging breaches ever. If you're a Panera customer who has an account on their website you need to take action immediately to protect both your privacy and your financial life.
Bonus tip #1: Click here to read about several other scams that are currently making the rounds.
Bonus tip #2: Want to make sure you never miss one of my tips? Click here to join my Rick's Tech Tips Facebook Group!
---
If you found this post useful, would you mind helping me out by sharing it? Just click one of the handy social media sharing buttons below.