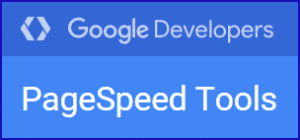 Now that Google and other major search engines are taking page load times into consideration when ranking web pages in their search results, it's more important than ever to make sure your blog pages load as quickly as possible.
There are a number of factors that affect how quickly a web page will load, but figuring out how to make the changes necessary to speed up a blog can be difficult in some cases. 
Luckily, there's a free tool from Google called PageSpeed Tools that will analyze any page on your blog and tell you exactly what you need to do in order to make it load faster.
I checked several pages on my own blogs with PageSpeed Tools and was surprised to find that most of them were loading slower than they should have been. Based upon the recommendations made by the tool, I was able to quickly make some changes that helped quite a bit.
If you have a blog (or any other type of website for that matter), I recommend that you head on over to Google's PageSpeed Tools and click the Run Insights link to check your blog's page load speeds.
Who knows, you just might be able to make a few simple changes that will speed up your blog and make both your visitors and the search engines love your blog even more!
Just so you'll know, two easy ways to speed up most any blog are installing a caching plugin like WP Super Cache and a good image compression plugin like WP Smush.
To install these plugins simply log in to your WordPress Dashboard, then click Plugins>Add New and search for the name of the plugin. They'll pop right up and you'll be able to install them on the spot.
Bonus tip: Does Google consider your blog to be truly mobile friendly? Click here to find out right now!
---
If you think your friends would like this post, I'd love you to share it! Thanks a bunch!