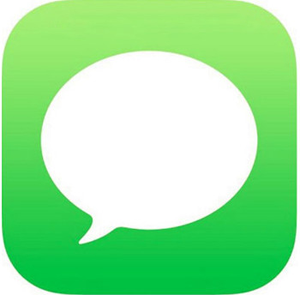 Question from Billie P.:  I was included in a group text last night and I spent the next hour and a half listening to my iPhone beep almost constantly as the responses came in.
I wasn't even interested in the subject they were discussing but the beeps kept coming anyway. It annoyed me so much I ended up turning my phone off.
Is there any way to block everyone's responses to a group text on an iPhone 6s?
Rick's answer:  You can easily opt out of a group text conversation on your iPhone, Billie. All it takes is a couple of quick taps:
1 – With the group chat conversation open, tap Details.
2 – Tap Leave this Conversation.
That's all there is to it. Completing the simple two-step procedure above will remove yourself from a group text conversation.
But if you really hate being included in group conversations in the first place, you can easily prevent that as well. Here's how:
1 – Tap Settings.
2 – Tap Messages.
3 – Toggle the "Group Messaging" option to Off.
That's it! Group Messaging has now been completely disabled on your iPhone. If you ever decide that you'd like to re-enable it, simply toggle the "Group Messaging" option you changed in step 3 back to On.
I hope this helps Billie. Good luck!
Update from Billie:  Thanks Rick! I don't want to completely block group messages but now I know how to get out of one that I don't want to be in. Thanks again.
Like this post? You can get even more tips in my RicksDailyTips Email Newsletter. Sign up for free at the bottom of this page!
---
Do you have a tech question of your own for Rick? Click here and send it in!