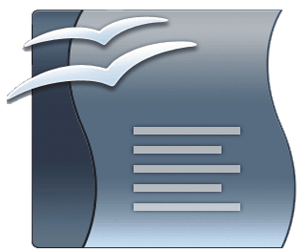 Question from Barb T.:  Hi Rick. I have a simple question for you. Whenever I press the Enter key to go to the next line while typing in Open Office Writer, it automatically capitalizes the first letter of the first word on the line I just completed.
The thing is I write poetry, and I type everything in lower case. How can I prevent Open Office Writer from capitalizing the first letter on every line?
Thanks in advance for your assistance!
Rick's answer:  Barb, I know how frustrating it is to have a software program make assumptions about what you really intended to do. True, in most cases we want the first letter on a line to be capitalized, but not always.
As luck would have it, it's very easy to turn auto-capitalization off in Open Office Writer. Here's how:
1 – Launch the Open Office Writer program.
2 – On the menu at the top of the screen, click Format>AutoCorrect>AutoCorrect Options.
3 – Uncheck both boxes in front of "Capitalize first letter of every sentence".
4 – Click Ok.
That's all there is to it. From now on no letters will be capitalized automatically as you're typing in Open Office Writer.
---
Do you have a tech question of your own for Rick? Click here and send it in!