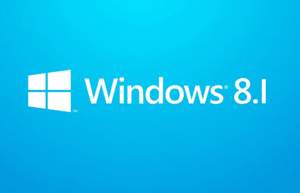 Question from Allison T.:  I just upgraded my computer from Windows 7 to Windows 8.1 and I'm having a big problem. I'll be so grateful if you can help me fix it.
When I click on a photo in Windows Explorer it always opens in a Start Screen app instead of one of my desktop photo editors (I have 3 of them). How can I fix that?
Rick's answer:  Hi Allison. As you have already discovered, both Windows 8 and 8.1 take it upon themselves to open files in an applicable Metro app instead of a desktop program, by default. Luckily, that's very easy to fix.
You just need to change the default program for image files from the Metro app that's currently opening them to your favorite desktop program. Here's how:
1 – With the "Start Screen" displayed, press the Windows+C key combination to open the "Charms Bar".
2 – Click Settings.
3 – Click Change PC settings.
4 – Click Search and apps.
5 – Click Defaults.
6 – Scroll to the bottom of the screen and click Choose default apps by file type.
7 – Find the file extensions for the various image file types on the left, then change the default program to use for opening each of them from the list on the right.
That's all there is to it. Good luck Allison!
---
Do you have a tech question of your own for Rick? Click here and send it in!