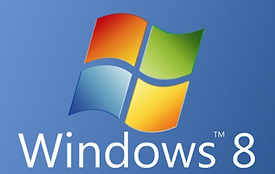 Question from Ann J.:  Hi Rick. I love your tips!! I have a question, and I just know you can answer it. I bought a new computer and for the life of me I cannot find the Notepad program! I use it all the time, but I can't figure out how to load it in Windows 8.
Can you help me find my Notepad? LOL! Thanks Rick!
Rick's answer:  Anne, Microsoft changed about everything but the weather when they sat down to design the Windows 8 user interface, and that includes the way you find and load many common Windows utilities. Here's what you need to do in order to load Notepad:
1 – Make sure the Start Screen is loaded (this is the screen that contains all those shiny new tiles), then simply start typing the word notepad. You'll see a link labeled "Notepad" pop up over on the left-hand side of the screen. Click it and the notepad utility will open up.
2 – Since you're going to be using Notepad a lot, I recommend "pinning" it to the Start Screen. Re-do step 1 to display the link again, then right-click on it. You'll see a panel open at the bottom of the screen, and you can pin it there.
---
Do you have a tech question of your own for Rick? Click here and send it in!
If you think your friends would like this post, I'd love you to share it! Thanks a bunch!