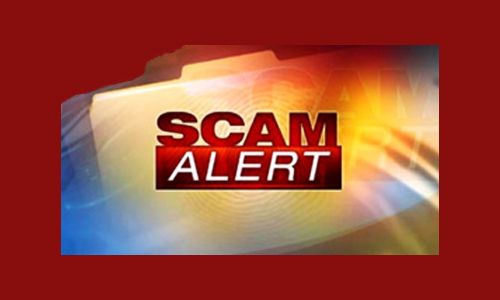 The Netflix video streaming service has almost 200 millions paying customers.
As you can imagine, that makes them and their customers prime targets for hackers and scammers.
A while back I wrote this post warning you about a very dangerous phishing email scam that's targeting Netflix customers, and now there's a new one making the rounds that's just as dangerous.
This new malicious email claims there was a problem processing your payment and instructs you to click a button in the email to update your payment information.
Just so you'll know what to look for, here's a screenshot of the fraudulent email: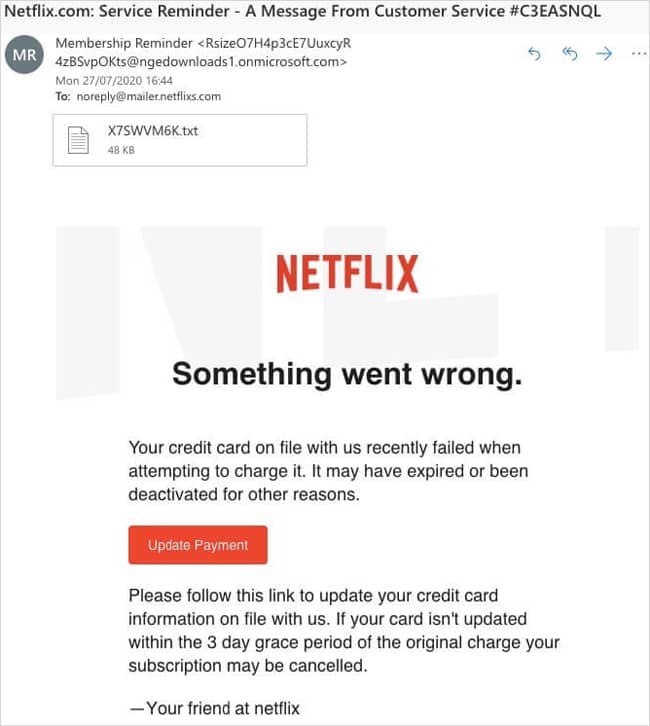 Looks pretty convincing at first glance, right?
Well, luckily there are a couple of glaring clues that this email is a fake:
1 – The domain in the sender's email address is netflixs.com.
Note the s appended to the end of the word netflix. The real Netflix domain doesn't include that trailing s.
2 – The word netflix in the last line of the email is all lower case (no capital letters).
An official Netflix correspondence would never have the word Netflix written in all lower case letters.
If you were to fall for this scam and click the "Update Payment" button you'd be taken to a fake Netflix page containing a form for you to enter your card info.
If you entered a credit card number the scammers would quickly max out your credit card with fraudulent purchases.
Even worse, if you entered a debit card number they'd simply empty your entire bank account.
As you can see, the consequences of falling for this scam could be severe.
Luckily, this type of scam is among the easiest to avoid if you always follow these rules:
1 – NEVER click a button or link in an email to update any kind of personal information, login info or payment info.
Instead, visit the company's official website directly via a known good link or bookmark and login to your account from there.
If there's something that really needs to be updated you'll be prompted to do so after you have logged in (or attempted to log in if there's an actual problem with your login information).
2 – ALWAYS assume that any email you receive from out of the blue claiming to be from a company you do business with is a fake unless and until you are able to completely confirm its legitimacy.
That could require you to contact their Customer Service department by whatever means they list on their official website's "Contact" page.
FYI: This page on the Netflix website has some great info that can help you avoid the many Netflix-related scams that are constantly making the rounds.
Bottom line: Phishing emails are among the most dangerous scams out there, but they are also among the easiest to spot and avoid if you know what to look for.
Bonus tip: Want to make sure you never miss one of my tips? It's easy! Just…
Click here to sign up for my free Rick's Daily Tips Email Newsletter!
---
Would you like to ask Rick a tech question? If so, click here and send it in!
If you found this post useful, would you mind helping me out by sharing it? Just click one of the handy social media sharing buttons below. Thanks a bunch!