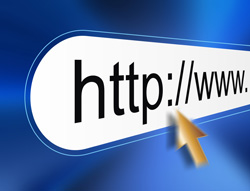 As you well know, the Internet is a massive repository of information on virtually any topic you can think of.
In a nutshell, whatever it might be that interests you, you're sure to find plenty of websites and blogs that cover it in various levels of detail.
Like you, I have a short list of favorite places on the web that I visit regularly for the latest news, information and tips on the topics that interest me the most.
I thought you might be interested in some of them, so I have listed my top six favorites below (and surprise – not all of them are tech related): 

1 – ZDNet – If you love keeping up with the latest in technology, you're sure to enjoy reading the articles and blog posts at ZDNet.
ZDNet covers everything from computer hardware and gadgets to Windows 10 and Linux. They even have an entire section devoted entirely to all things Apple.

2 – Computerworld – Like ZDNet, Computerworld covers most every nook and cranny of the tech world. They also have tons of info for those who are interested in either building or furthering a career in the technology sector.

3 – ProBlogger.net – If you have ever dreamed about blogging for a living, Darren Rowse's ProBlogger site is a veritable encyclopedia of tips and techniques for starting, writing, growing and monetizing your own blog.
Whether you're new to the blogging world or simply looking for ways to take your blog to the highest level possible, you owe it to yourself to spend some time reading the posts and articles over at ProBlogger.

4 – QuickSprout – Neil Patel's QuickSprout is the perfect compliment to ProBlogger. Neil's blog posts on content development, online marketing and other blogging related topics are among the very best in the business.
5 – YouTube – YouTube is one of the busiest websites on the Internet. Millions of folks visit YouTube every single day to watch videos featuring everything from wacky pet tricks to classical music performances, and pretty much everything in between.
I watch a wide variety of videos on YouTube, but the ones I love best are the "how-to" guides.
Whatever the task at hand, you'll probably find a great selection of videos showing you exactly how to accomplish it. Simply search for the term "how to" followed by whatever it is you're trying to do and you'll probably find dozens of videos showing you how to get it done.

6 – RealClearPolitics – Whether you happen to be a political junkie or just have a passing interest in American politics, one of the first stops on your daily Internet trek should be RealClearPolitics.
The folks at RCP link to dozens of articles, blog posts and videos that discuss every aspect of politics, including all the latest polls and the political news of the day.
And it doesn't matter whether your politics lean Right, Left, or Down the Middle, you'll find your views both represented and challenged by the writers on RCP and the sites they link to.
Well, there you have it. I hope you'll find at least one or two of these sites as interesting and useful as I do.
Bonus tip #1: This post explains how Stay-At-Home Moms can make good money by blogging.
Bonus tip #2: Want to make sure you never miss one of my tips? Click here to join my Rick's Tech Tips Facebook Group!
---
Do you have a tech question of your own for Rick? Click here and send it in!
If you found this post useful, would you mind helping me out by sharing it? Just click one of the handy social media sharing buttons below.