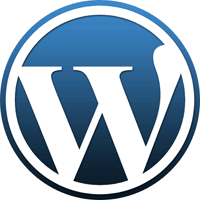 If you own a self-hosted WordPress blog, there might come a time when you need to move your blog to a different server (or even a new web hosting company). After all, better deals come along, or perhaps you might grow weary of problems with your existing web host.
If you ever find yourself needing to move your WordPress blog to a new server, the process can be completed in minutes if both the old server and the new one are running the excellent WHM Control Panel software. Here's how: 
1 – Log into the new server's WHM control panel by typing the following into your browser's address bar (replace the xxx.xxx.xxx.xxx part with the new server's IP address):
http://xxx.xxx.xxx.xxx/whm
2 – Once you are logged in to WHM, scroll down the menu in the left-hand panel until you find the Transfers section. Click on Copy an Account From Another Server With an Account Password.
3 – In the Domain Name box, type the domain name of the blog you're going to be transferring to the new server (i.e. example.com).
4 – Type the IP Address of the old server into the box beside Server to copy from (IP or FQDN).
5 – For Username to copy:, type in the username used to log into that domain's control panel on the old server.
6 – For User's password:, enter the password used to log into that domain's control panel on the old server.
7 – Leave the box beside Give new account an IP address: unchecked.
8 – Uncheck the box beside Permit fallback to old system.
9 – Click the Copy Account button. The entire website will now be copied to the new server.
10 – Once the transfer has been completed, log into your account with the domain registrar where your domain name is registered (I use Godaddy) and change the DNS settings for the domain name to point to the new server.
Note: It could take up to 48 hours for the new DNS settings to propagate around the world so it's best to leave your old server online at least that long in order to avoid any downtime for your WordPress blog.