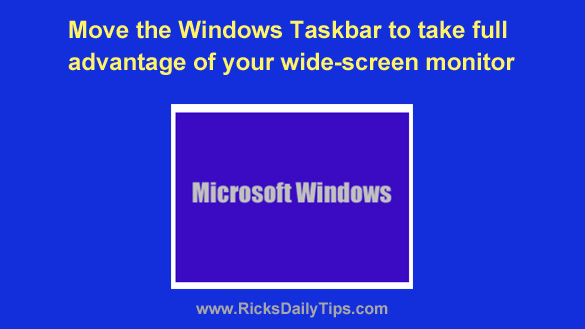 Like my tips?  Click here to sign up for my free Daily Tech Tips Newsletter and you'll never miss one!
---
Today's wide-screen monitors are great because they allow us to view more info on the screen with less scrolling.
However, that advantage is primarily horizontal, not vertical.
One simple change will allow you to take full advantage of your wide-screen monitor…
Just move your Windows Taskbar over to the right-hand side of the screen and you can expand the usable screen real estate vertically as well.
The partial screenshot below will give you an idea of how it will look on your screen: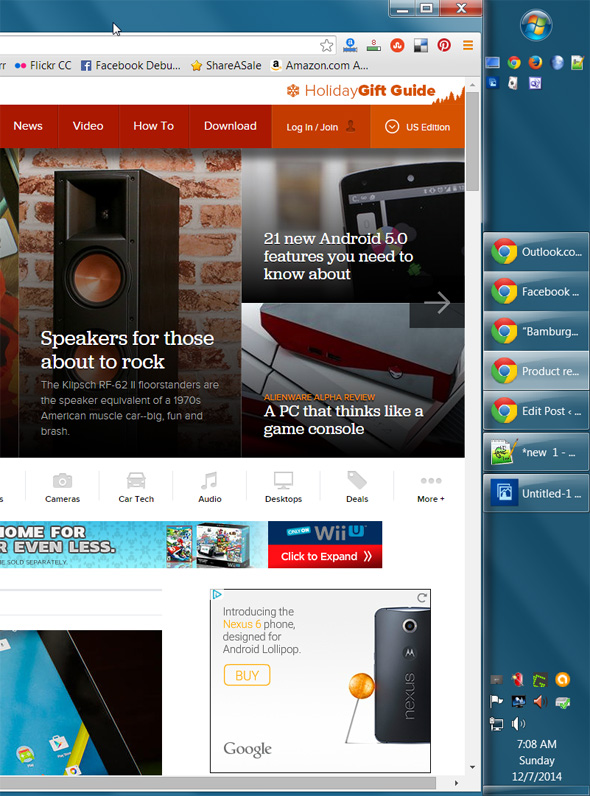 And here is a screenshot of the entire screen for a little perspective: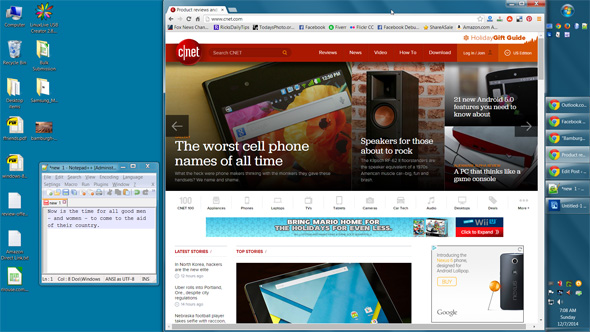 I've had my Taskbar on the right for some time now, and although it did take a day or two to adjust to the new screen layout, I wouldn't switch it back for anything.
If you'd like to give it a try for yourself, here's how:
1 – Right-click on the Taskbar and uncheck Lock the taskbar.
2 – Click on any blank area of the Taskbar and drag it to the right edge of the screen with your mouse. Once the Taskbar "snaps" into place, release the mouse button.
3 – Position your mouse pointer over the left edge of the Taskbar. Once the mouse pointer has changed into a double arrow, click and drag the left edge of the Taskbar to the left until it is wide enough for you to read the labels on the icons and buttons, then release the mouse button.
4 – Right-click on the Taskbar and re-check Lock the taskbar.
That's all there is to it. Now you'll have a little extra room at the bottom of the screen for displaying more of a web page in your browser, seeing more of the info in an Office document, or whatever.
Note: You might have to re-adjust the width of the Taskbar a few times until you find the width that's right for you. Just remember to unlock the taskbar before you try resizing it.
Bonus tip: This tip explains how to hide the 'Search' and 'Task View' buttons from the taskbar in Windows 10.
---
If you found this post useful, would you mind helping me out by sharing it?
Just click one of the handy social media sharing buttons below. Thanks a bunch!