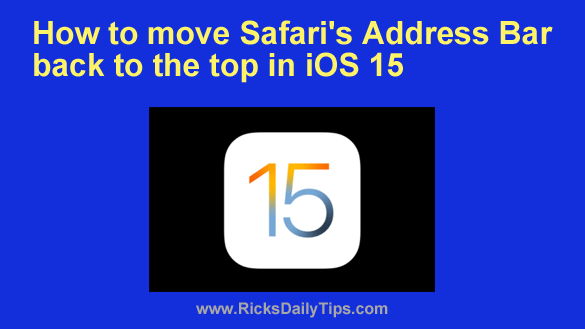 If you have already updated your iPhone to iOS 15 you've probably noticed a few changes in the way your phone and apps look and work.
One change that I've received a lot of negative feedback about is how Apple has moved Safari's Address Bar from the top of the screen to the bottom.
While some folks are happy with the change, most seem to wish it was still at the top of the screen where it's always been in the past.
Well, if you happen to prefer having the Address Bar at the top of the Safari screen you can easily move it back up there. Just follow the steps below:
1 – Open the Safari browser.
2 – Tap the Double A icon in the address bar (the icon depicted as two letter A's side by side – refer to the screenshot below).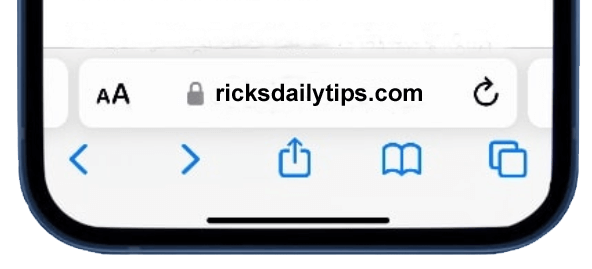 3 – Tap Show Top Address Bar.
That's all there is to it. You should now see that the Address Bar is back at the top of the screen like it was before iOS 15 came along and moved it.
If you ever change your mind you can always move it back to the bottom of the screen by repeating the steps above and selecting Show Bottom Address Bar in step 3.
---