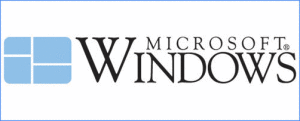 It's hard to believe, but the operating system that we all tend to either love or hate is now 30 years old.
Microsoft released Windows 1.0 way back in 1985, and now 30 years later Windows is still the 800 pound gorilla of the computer world. 
Windows 95 was released 10 years after Windows 1.0, and that "upgrade" transformed the Windows experience more than any other before or since. Windows 95 introduced both the beloved (by most users) Start Menu and the hated (by many users) Windows Registry, as well as an entirely different way to view and interact with the files we use and create.
Over the years Windows has continued to advance, and with a couple of notable exceptions (Windows Vista and Windows 8), every new version of the operating system has been at least a little better than the ones before it.
Now, 30 years after the introduction of Windows 1.0, we have the sleek new Windows 10. Although there have been a few glitches since its introduction last month, most folks I talk to seem to think it's the best version of Windows ever.
Microsoft has hinted that Windows 10 will be the last major version release of Windows ever. It appears that they are planning to release future Windows upgrades more frequently and with less fanfare than they did before via the familiar Windows Update process.
Of course there will be glitches here and there, but I believe this new way of rolling out new Windows features will be a good thing overall.
Now that Windows has been around for three decades, with any luck it will continue to mature and become better and better with the passage of time. One can hope…