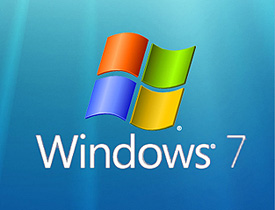 As you might already know, Microsoft stops selling new retail licenses for a particular version of Windows one year after it's successor has been released.
Well, it's been a little over a year since the release of Windows 8, and the company has just updated its website to let everyone know that they will no longer be selling Windows 7 retail licenses.
But that doesn't mean you can't still buy a genuine Windows 7 DVD. In fact, most major retailers have plenty of them on hand, and they will probably still be selling them for quite some time. 
Why? Because they stocked up on Windows 7 licenses just as soon as Windows 8 was announced (which is standard practice).
In addition, you should still be able to buy computers with Windows 7 pre-installed for at least another year since Microsoft typically continues selling OEM licenses for the previous Windows version to manufacturers for two years after its successor has been released. You probably won't find many Windows 7 PCs in your local computer store, but finding them online should be a piece of cake.
Bottom line: If you're looking to buy a new computer or upgrade your current PC's operating system, but don't much care for Windows 8.1, you'll still be able to get your hands on a genuine copy of Windows 7 (in one form another) for at least a couple of years.