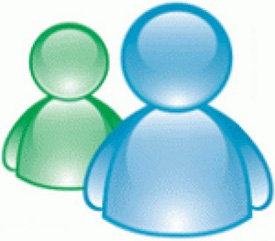 Microsoft has announced that they'll be shutting down the Microsoft Messenger service on October 31 of this year.
That means if you use MS Messenger to chat with your friends, you'll need to migrate to a different messaging service before that date.
Current MS Messenger users will automatically be transitioned to Skype, the popular audio/video calling and messaging service that Microsoft recently purchased. But if you'd prefer not to use Skype, there are plenty of options available to you, including these heavily used services: 
Most Windows users seem to fall into one of two categories: Those who love Microsoft Messenger, and those who hate it. Personally, I was never a big fan. But that's just me.
Bottom line: If you're a Microsoft Messenger user, you'll need to decide on a replacement before October 31.