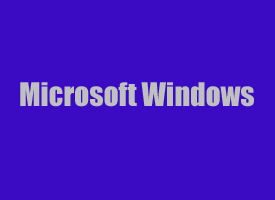 There are times when it is best to use a wired Ethernet connection instead of Wi-Fi even if a Wi-Fi connection is available, but most Windows installations will default to connecting via Wi-Fi even when the PC is plugged into a router or modem via an Ethernet cable.
This defaulting to Wi-Fi is quite an annoyance, but it's one that is easily remedied. Here's how: 
1 – Press the Windows+R keyboard combination to open the Run box.
2 – Type ncpa.cpl into the Run box and press the Enter key.
3 – Press and release the Alt key to display the File menu.
4 – Click Advanced, then click Advanced Settings.
5 – Find the Connections: section, then highlight the Wireless connection.
6 – Click the green "down arrow" to the right of the wireless connection.
Your screen should look something like this: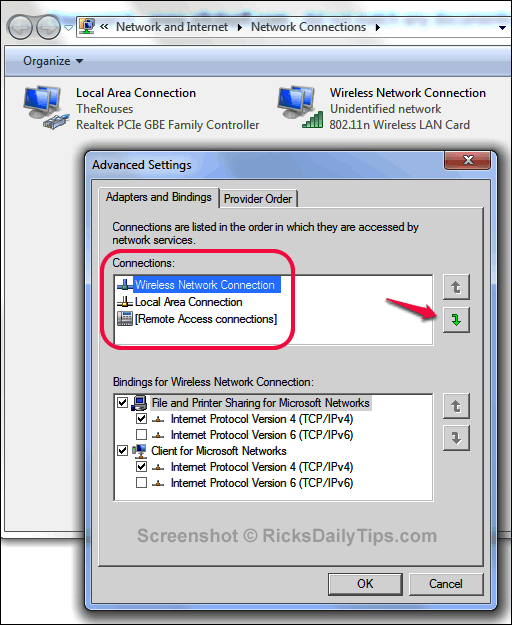 7 – Click Ok.
From now on the computer will connect to the network/Internet via the wired Ethernet connection any time the PC is plugged into the router even if there is a Wi-Fi connection available.