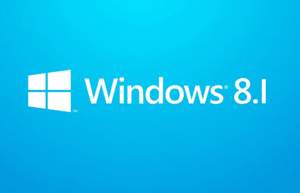 If you're like me, when you use Windows 8.1 you probably use your Desktop apps a lot more than any of the Modern apps that are native to the Windows 8.1 "Start" screen.
If so, there's an easy way to make your Desktop apps be displayed before the Modern apps on the "All Apps" screen (which makes them a lot easier to find in a jiffy). Here's how: 
1 – Make sure the Desktop is displayed on the screen, then right-click on the Taskbar and click Properties.
2 – Select the Navigation tab on the "Taskbar and Navigation properties" screen.
3 – Check the box beside "List desktop apps first in the Apps view when it's sorted by category".
4 – Click Apply, then click Ok.
From now on, your Desktop apps will be listed ahead of the modern apps every time you visit the "All Apps" screen.
Bonus tip: If you prefer using the "All Apps" screen instead of the Start Screen, you can easily set Windows 8.1 to go directly to the "All Apps" screen when you click the Start button. This post explains how, step-by-step.