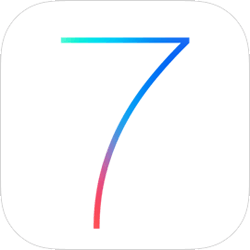 Thanks to a new feature in iOS 7, iPhone users can now turn on the camera's flash and use it as a flashlight without having to install a third-party app.
In my opinion, this is a feature that should have been included in the operating system of every smart phone for years.
There are several flashlight apps available for the iPhone, but now we don't have to use them on phones running iOS 7.
It's easy to turn on the new Flashlight feature. Here's how: 
1 – Swipe up from the bottom of the screen to load the Control Center.
2 – Tap the Flashlight icon located at the bottom of the screen. The camera's flash should now be glowing.
Turning the flashlight off is even easier. You could always just repeat the steps listed above, but all you really need to do is just tap the Camera icon located in the lower right-hand corner of the Lock screen.