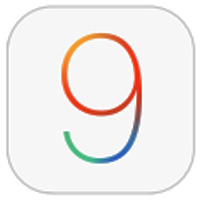 Do you have an Apple device that's running iOS 9? If so, Apple has just released a new update that you really need to install.
iOS 9.0.1 isn't categorized as a critical update, but I believe it's an important one because it fixes a number of bugs that cause various features and apps on your device(s) to behave in strange ways.
This update also fixes a bug that prevented some users from even being able to update their devices to iOS 9 in the first place.
Follow these steps to install the iOS 9.0.1 update: 
1 – Back up your device just in case something should go wrong with the update. This post explains how to create a backup using iCloud.
2 – Plug the device into a charger, then connect it to a Wi-Fi network.
3 – If the screen is displaying a message stating that there is an update available, simply tap Install Now and follow the prompts. If no update message is displayed, continue on with step 4 below.
4 – Tap Settings>General>Software Update.
5 – Tap Download and Install and then follow the prompts. Note: At some point you might be prompted to enter your Passcode.
That's all there is to it. Once your device has been updated to 9.0.1 you should notice a great improvement in system stability when using certain apps and features.