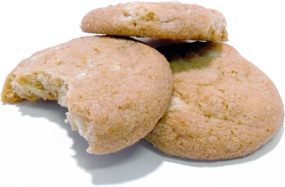 You might not be familiar with the term "Interest Based Advertising", but you have no doubt seen it in action. It works something like this:
Let's say you're in the market for car insurance so you visit a website that lists various insurance companies and compares the plans they offer.
The next thing you know you start seeing ads for auto insurance on Facebook or whatever website you happen visit next. 
When that happens you probably wonder how they know that you've been researching your car insurance options. Well, they do it by tracking your activities on the web, primarily via the "cookies" the websites you visit store in your web browser's "cookie cache".
You can prevent this intrusive tracking altogether by instructing your browser (via a setting) not to store any cookies, but doing so could "break" some of your favorite websites and make them virtually unusable.
Alternatively, you can limit the amount of tracking the ad services can do by periodically clearing your browser's cookie cache. This works fairly well, but it can be a major hassle.
As luck would have it, there's an easy way to opt out of Interest Based Advertising completely without disabling your browser cookies or constantly clearing the cache. Just follow the steps below:
1 – Visit the Digital Advertising Alliance Opt Out page. The "Opt Out" tool should now start analyzing your browser's stored cookies (which could take several minutes).
2 – When the analysis is complete click the Continue button to display a list of the cookies that were found.
3 – Select Opt Out Of All.
That's all there is to it. After clicking Opt Out Of All your browser will prevent all the companies found during the cookie scan from tracking your activities on the web.
Important: Be sure to repeat the procedure above for every web browser that you use!
Bonus tip #1: This post explains why there's no such thing as privacy on Facebook.
Bonus tip #2: Want to make sure you never miss one of my tips? Click here to join my Rick's Tech Tips Facebook Group!
---
Want to ask Rick a tech question? Click here and send it in!
If you found this post useful, would you mind helping me out by sharing it? Just click one of the handy social media sharing buttons below.