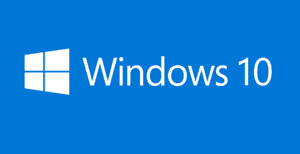 Question from Sammy L.:  I have a question for you Rick. Can I install both windows 7 and Windows 10 on the same computer at the same time?
My computer has Windows 7 on it and I have the little icon to upgrade it to Windows 10.
What I'd like to do is clone Windows 7 onto a second hard drive then upgrade the original Windows 7 to Windows 10. Then I could choose which version of Windows I want to boot to with the boot menu.
Do you think this will work or will it cause problems? I'd love to give Windows 10 a try but I'm not sure if I'll like it so I want to keep Windows 7 too.
Rick's answer:  Sammy, it appears that you have thought this out. It's a great idea that would work fine if it weren't for one important detail…
Unfortunately, when you upgrade from Windows 7 to Windows 10 it will automatically transfer your Windows 7 license to the new Windows 10 installation. That would leave your Windows 7 installation without a valid license, effectively rendering it no longer "genuine" in Microsoft's eyes.
That being said, you have three options for trying out Windows 10:
1 – Go ahead and install the Windows 10 update (be sure to create a System Image Backup first just in case the upgrade process fails and trashes your system). You'll then have 30 days to try out Windows 10.
If you decide that you'd rather go back to Windows 7 you can roll the system back to your original Windows installation. Just be sure to do the roll back within 30 days!
2 – You can join the Windows Insider Program and install the latest beta version of Windows 10 for free. Microsoft allows their "Insiders" to use the latest "build" of Windows for free in exchange for helping them find and squash bugs and test new features. I'm a Windows Insider myself, and I enjoy it immensely.
The downside of running these beta releases of Windows 10 is they are subject to crashing and causing other kinds of problems at any time.
But it's still a great deal because it's free forever and you'll get to try out new Windows features before they are released to the general public via Windows Update. Just don't plan on doing any actual work on this system because it could crash at any time.
3 – Simply bite the bullet and buy a retail copy of Windows 10
(#ad) and install it on your secondary hard drive. That way you could keep your existing Windows 7 installation and have a legal retail copy of Windows 10 installed on your system at the same time.
I hope this helps Sammy. Good luck!
---
Do you have a tech question of your own for Rick? Click here and send it in!