Email is one of the best marketing tools to invest in if you're looking at it from a return on investment perspective.
That's because when compared to many other marketing tactics, email stands out from the crowd.
In fact, when using email marketing, you should expect to see $32 for every $1 you spend.
That's what makes email marketing so important to companies. It has the power to not only provide another touch point for your customers, but it also boasts a very impressive financial benefit as well.
If you're looking for new ways to improve your email marketing ROI, you're in the right place.
In this article, we'll take a look at 5 ways that you can improve your emails to see an increased return for your investment.
Here's a quick look at the tips we'll cover:
Grow your subscriber list
Segment your subscriber list
Implement triggered emails
Use advanced personalization
Optimize email send times
Here's How to Improve Your Email Marketing ROI
There are a number of ways you can improve your email marketing ROI. Let's take a look at 5 tips that can help get you started on the right path.
Each of these can be used to help increase your subscriber engagements and help you see a higher return:
1 – Continue to Grow Your Subscriber List
First and foremost, continuing to grow your subscriber list will naturally help increase your ROI.
If you have a very small subscriber list, you're limited to how many people the email is reaching. So by continually working to grow your subscriber list, you'll be able to reach more people with the same amount of effort.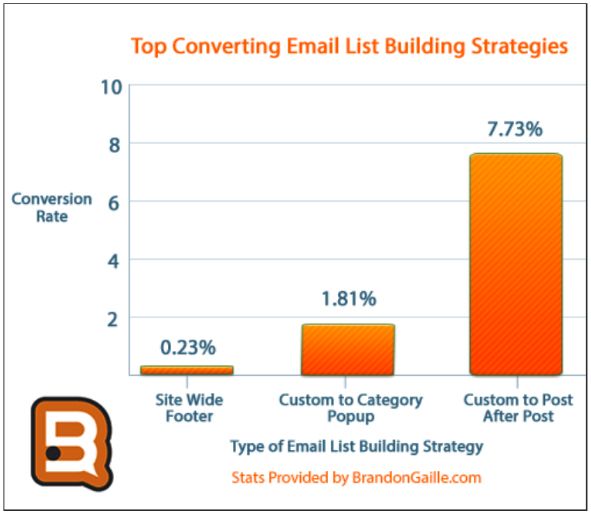 Not sure where to get started when looking to grow your subscriber list? Here are a few tips for reaching new users:
Use pop-ups on your website to encourage users to subscribe
Add a subscribe now form on your website
Share details about your emails on your social media platforms
Use in-store signage to help spread the word to shoppers
You should always be actively working to grow your subscriber base and reach more customers.
Since email can be a fairly inexpensive marketing solution and provides a great ROI, it should be one of your top priorities to reach customers in this manner.
2 – Segment Your Subscriber List
Segmenting your subscriber list can have extremely positive results when it comes to boosting your ROI.
This is because it will allow you to send targeted emails to each segmentation, meaning the messages will appeal more to the customers receiving it.
Gone are the days of sending generic bulk emails to one master list.
Segmentation will allow you to group like customers by demographics, purchase and behavioral data, and much more. You can then use that information to create marketing messages based on their specific wants and needs.
Here are a few ways you can segment your lists:
Based on subscriber location
Based on previous purchases
Based on their engagement levels
Based on where they are in the sales funnel
Using segmentation right can help you see an increase in open rates of up to 203%.
Increasing open rates by such a substantial will inevitably increase your campaign ROI. Before you can make the sale, you first need someone to open the email — it's all part of the process.
3 – Utilize Triggered Emails
Triggered emails are probably one of the most direct ways you can increase your ROI through email marketing. These are emails that are sent to customers based on a specific action they did or did not do.
The two most effective triggered emails to increase ROI are abandoned cart emails and retention campaigns. Let's take a quick look at each of these to understand how they can improve your ROI.
Abandoned Cart Emails
Abandoned cart emails are sent to a user who added an item to their cart, but did not complete the purchase.
This could be due to a number of reasons, maybe they were shopping around, didn't realize how expensive shipping would be, or something else entirely.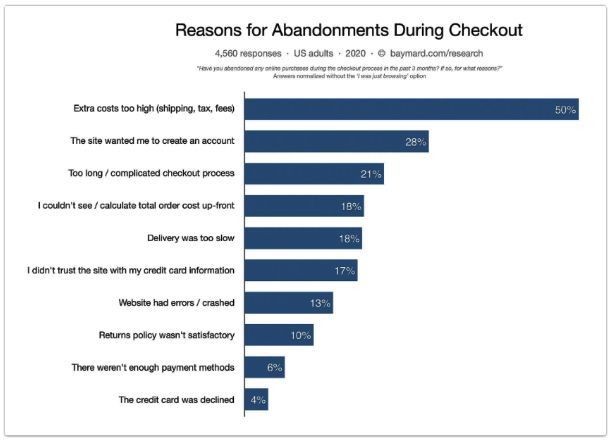 Either way, sending a series of emails to remind the user of the product or products they left behind can be an extremely effective way to boost sales.
Generally, these are sent in a series of 3 emails over a period of a week or two to try and get that user back to the site to complete the sale.
Retention Campaigns
Retention campaigns are targeted towards subscribers who have been inactive with your emails. Generally, these emails are set to trigger when a customer has been inactive for 60 or 90 days.
While this may seem counterproductive to spend marketing dollars on subscribers who haven't made a purchase from you in a specified timeframe, it is actually a huge opportunity to increase sales.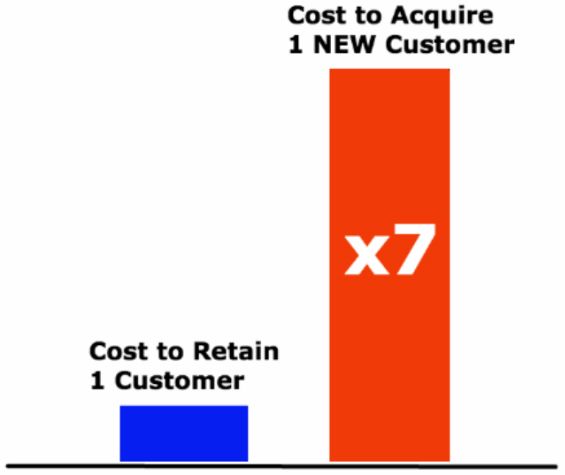 That's because it actually costs more to attract a new customer than it does to retain an existing one.
Knowing this, it's much more beneficial for you to spend your time working to retain an existing customer and bring them back to an active status than to only be looking for new customers.
4 – Use Advanced Personalization
Personalization is a great way for you to improve your email ROI. In fact, 96% of organizations believe that personalization can improve email marketing performance. But just putting a user's name in a subject line doesn't cut it anymore.
You need to take your personalization tactics to the next level.
With the help of artificial intelligence (AI) and predictive analytics, you can take your personalization efforts to the next level. You'll have the ability to know exactly what your customers want before they even know and provide them with the most relevant information in every single email.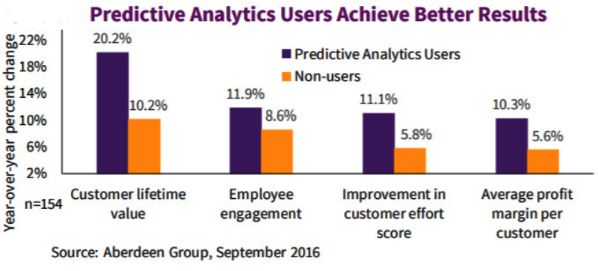 Here are a few ways that using AI and predictive analytics can help you use advanced personalization:
Provide product recommendations based on previous shopping and browse behaviors
Know what customers need a coupon or offer to encourage them to buy, and what ones don't
Predictive segmentation can help make segmenting your subscriber list even easier
Understand where your customers are in their personal buyer's journey and provide them with the information they need at that stage
When you have customer data that can help you provide an advanced personalized experience, you'll quickly see an increase in open rates and ROI.
The best part is that you'll never have to guess what your customers want, you can now make data-driven decisions.
5 – Know When to Send Emails
Last but not least, knowing when to send emails to your customers is very important. This stems from the last tip we discussed around personalization but provides enough value to be called out on its own.
With all of the data you have, you can track and begin to learn when your subscribers are most active.
This will allow you to increase engagement by sending your emails to their inbox when they are most likely to already be there.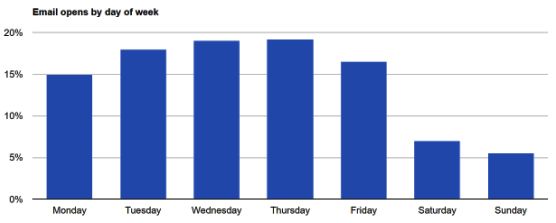 Reaching them when they are active will be putting your message in front of them when they are most likely to click through and read the message. It will also decrease the chances of them deleting your message or marking it as spam.
Predictive analytics can help make this process easier and can help take away the manual data mining step. By using the right technology, you can optimize send times and increase your email ROI.
Start Seeing The ROI You're Looking For
So there you have it! These are 5 different ways you can improve your current email marketing tactics to see higher ROI numbers.
While it may not be possible to implement every single option, using one or two of these tips is a great place to get started — you can always expand your efforts over time.
Bonus tip: Want to make sure you never miss one of my tips? It's easy! Just…
Click here to sign up for my free Rick's Daily Tips Email Newsletter!
---
Would you like to ask Rick a tech question? If so, click here and send it in!
If you found this post useful, would you mind helping me out by sharing it? Just click one of the handy social media sharing buttons below. Thanks a bunch!