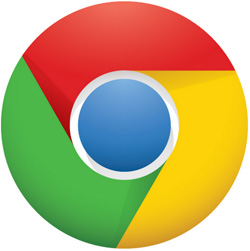 Question from Jules P:  Hi Rick. I stopped using Internet Explorer and switched to Firefox a couple of years ago because IE was crashing all the time. I like Firefox, but after trying Google Chrome I noticed that it loads the pages I visit a lot faster than Firefox.
My question is now that I've started using Chrome, how can I transfer my bookmarks and stored passwords from Firefox into Chrome?
Rick's answer:  Chrome is a great browser for sure Jules, and I've used it as my primary browser for some time now. It's easy to import your bookmarks, stored passwords and other settings from Firefox into Chrome. Here's how: 
1 – Launch Chrome and click the Settings button located in the upper right-hand corner of the window. (It looks like three horizontal lines stacked on top of one another.)
2 – Hover your mouse pointer over Bookmarks, then click Import bookmarks and settings.
3 – Select Mozilla Firefox from the drop-down menu in the "From" field.
4 – Check the box beside each of the data types you'd like to import from Firefox (in your case, Favorites/Bookmarks and Saved passwords).
5 – Click Import.
That's all there is to it Jules. Good luck!
---
Do you have a tech question of your own for Rick? Click here and send it in!